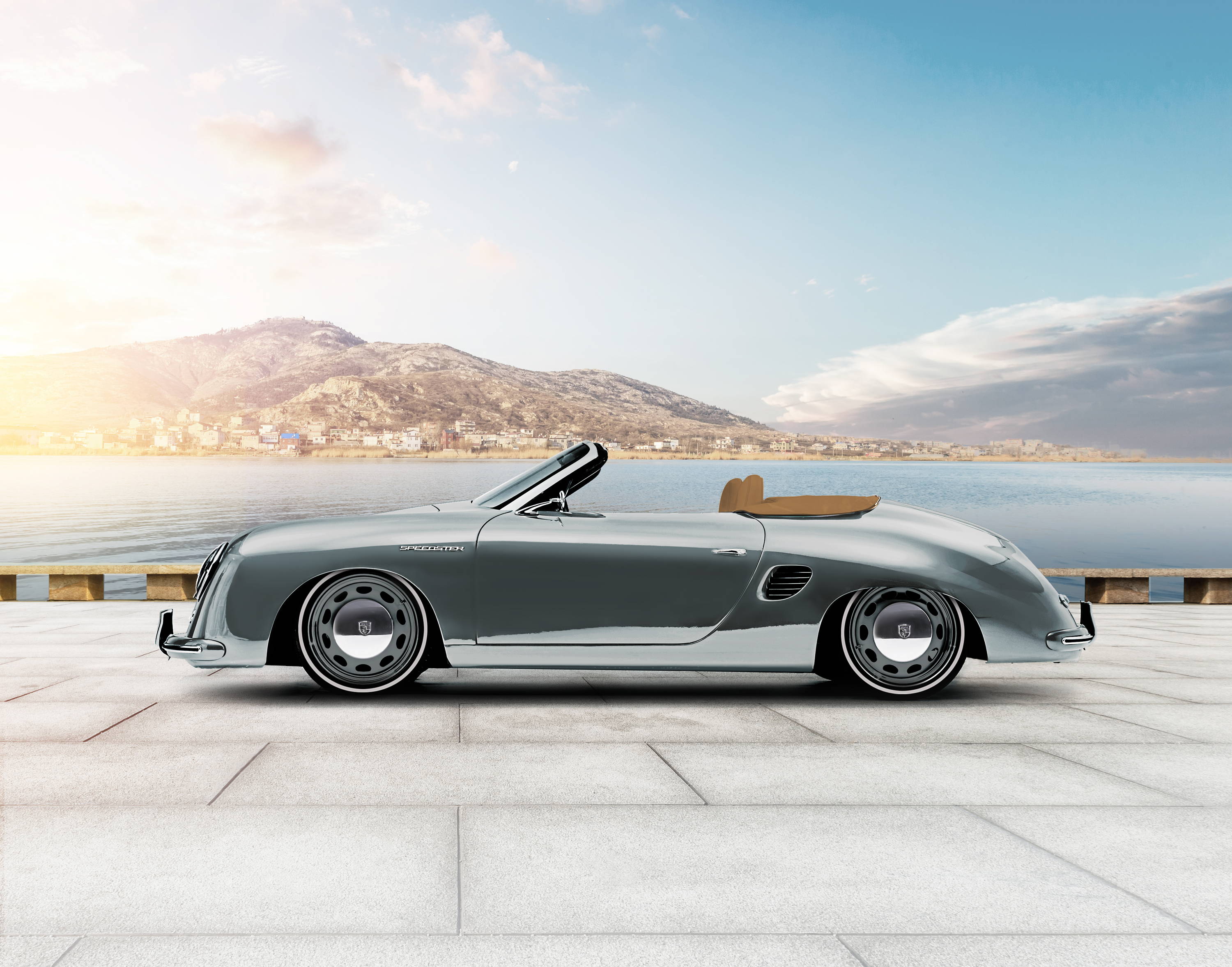 STÄRKE SPEEDSTER CS
The Stärke Speedster CS from our Concours Collection is our top tier, coachbuilt, classic styled build. It features all of the premium appointments you expect to find in a luxurious, concours level sports car. From the hand laid carbon fiber hood, doors and decklid with clear coat carbon fiber reveal on the underside to the 18" custom milled T6061 aluminum, 1955 inspired "wide five" wheels with hand polished milled aluminum hubcaps with inset logo. It's our finest Speedster for our finest customers. This is a turn-key build with an allowance for a Porsche Boxster donor car included. Handsomly appointed at $129,500.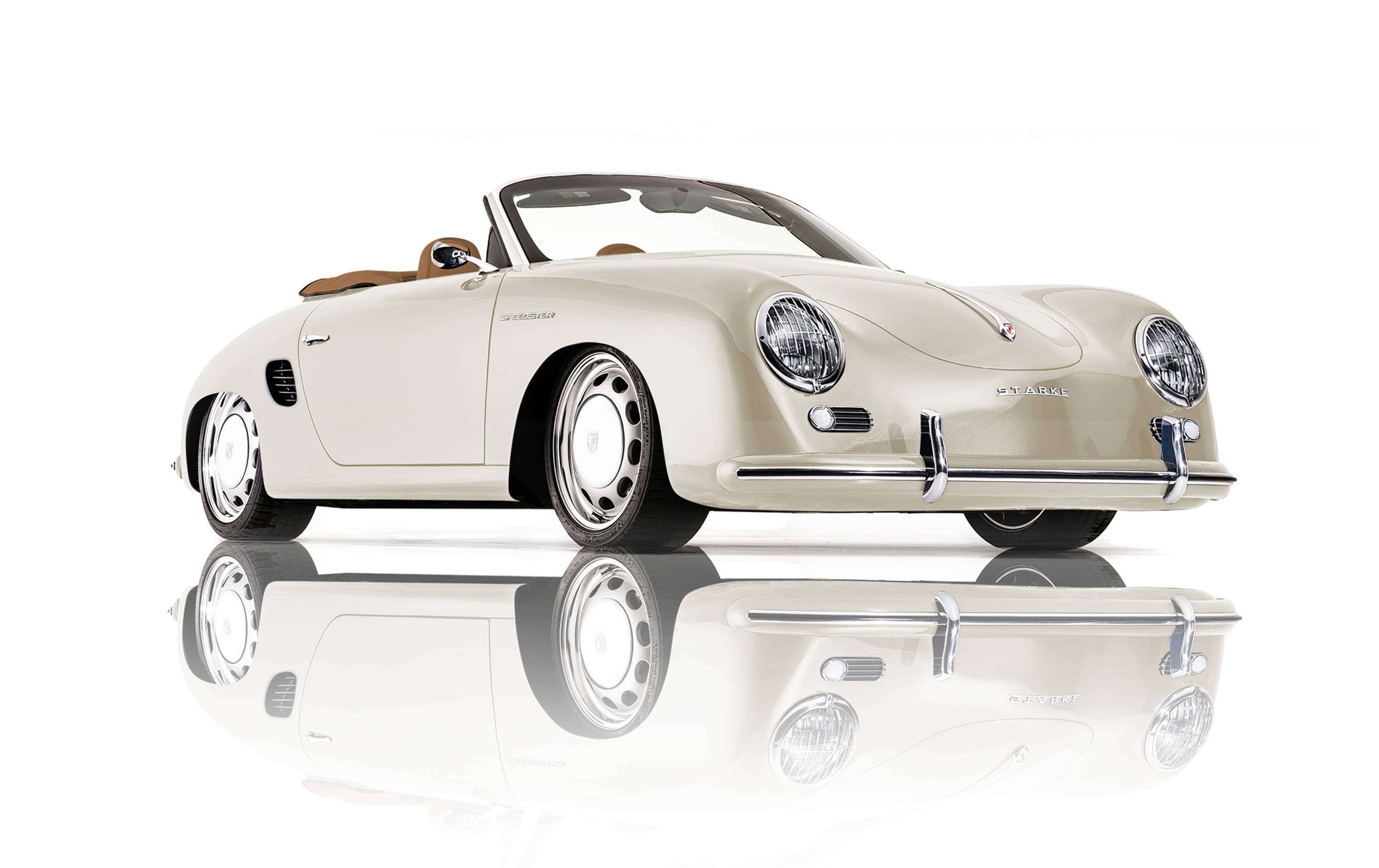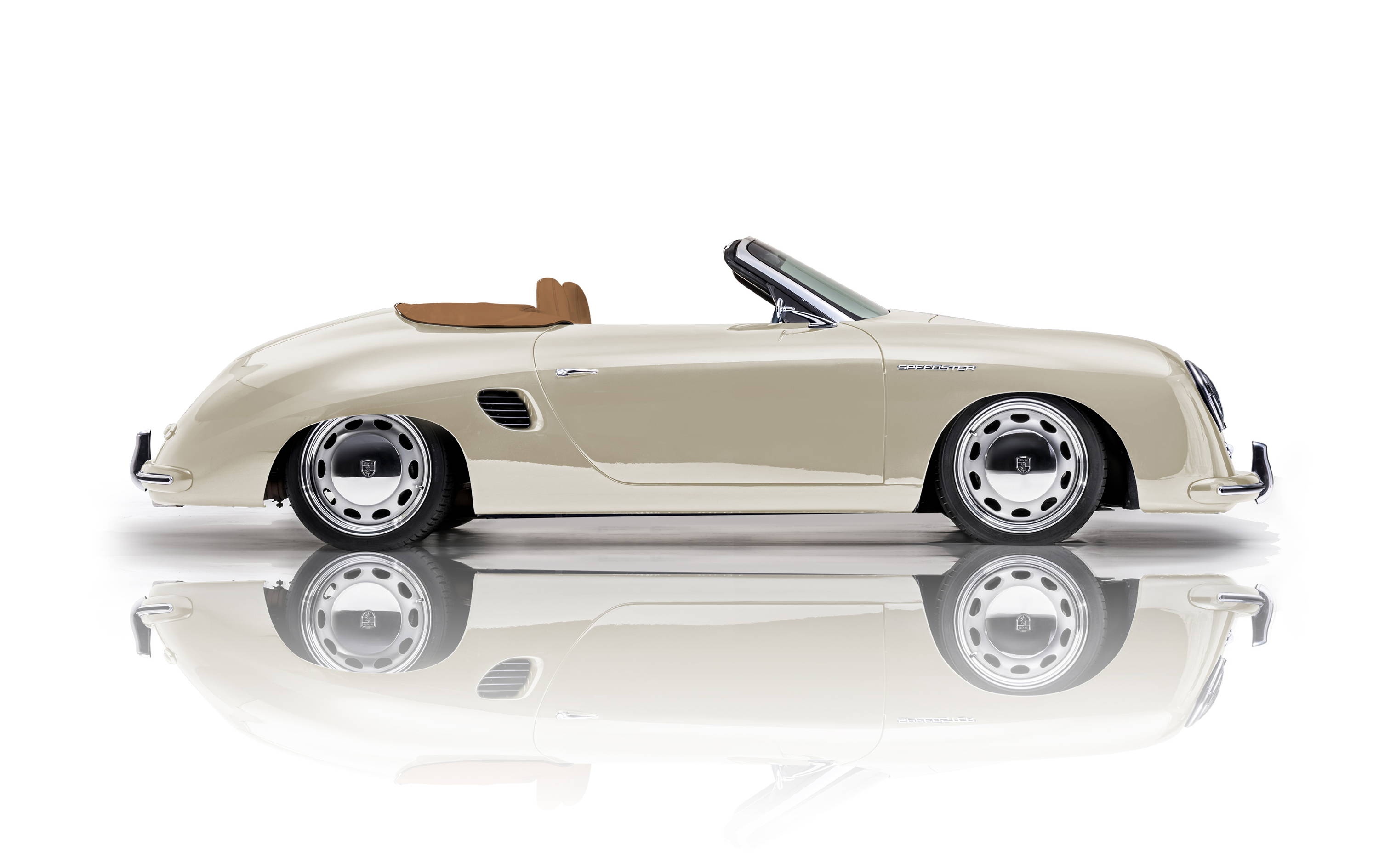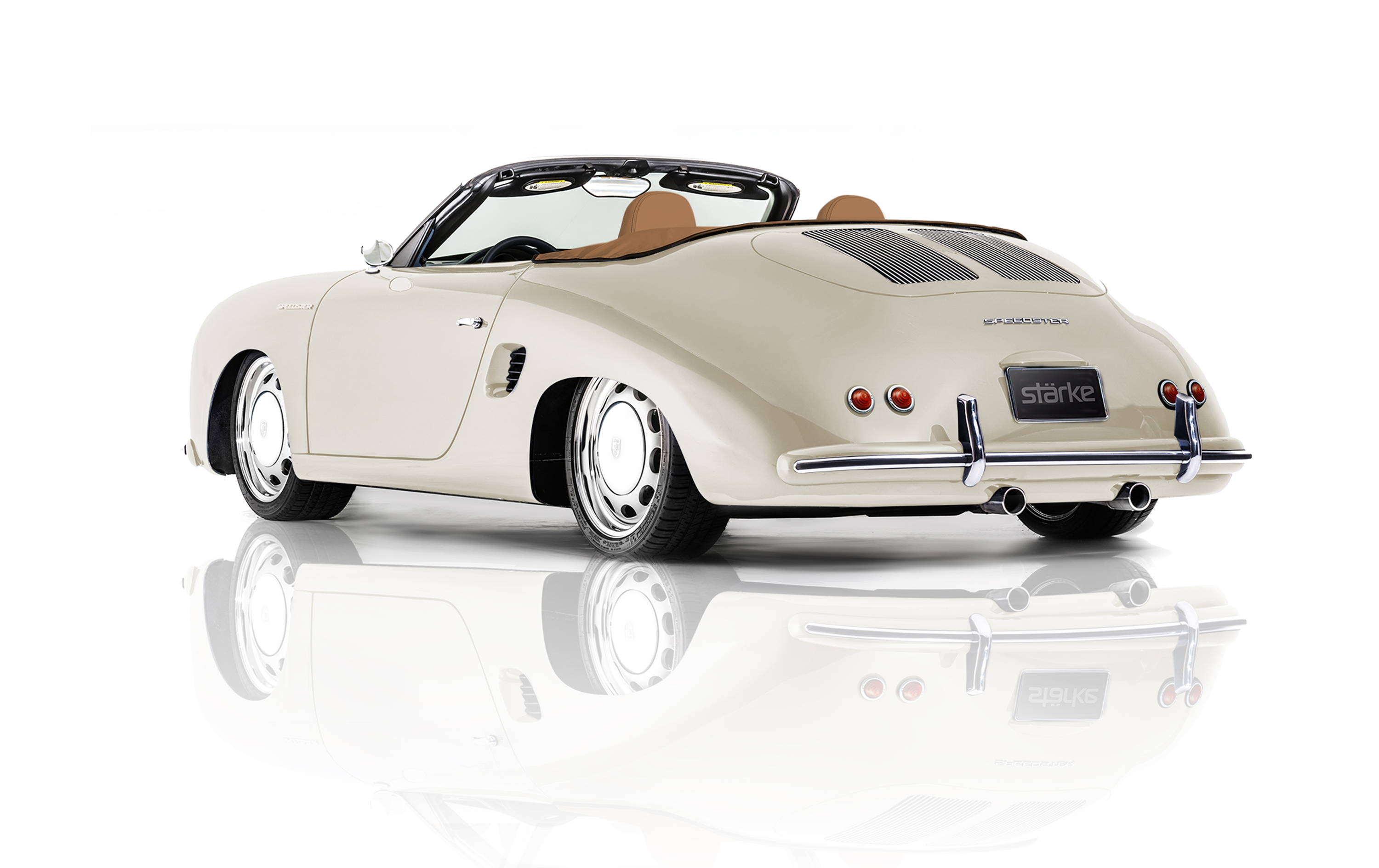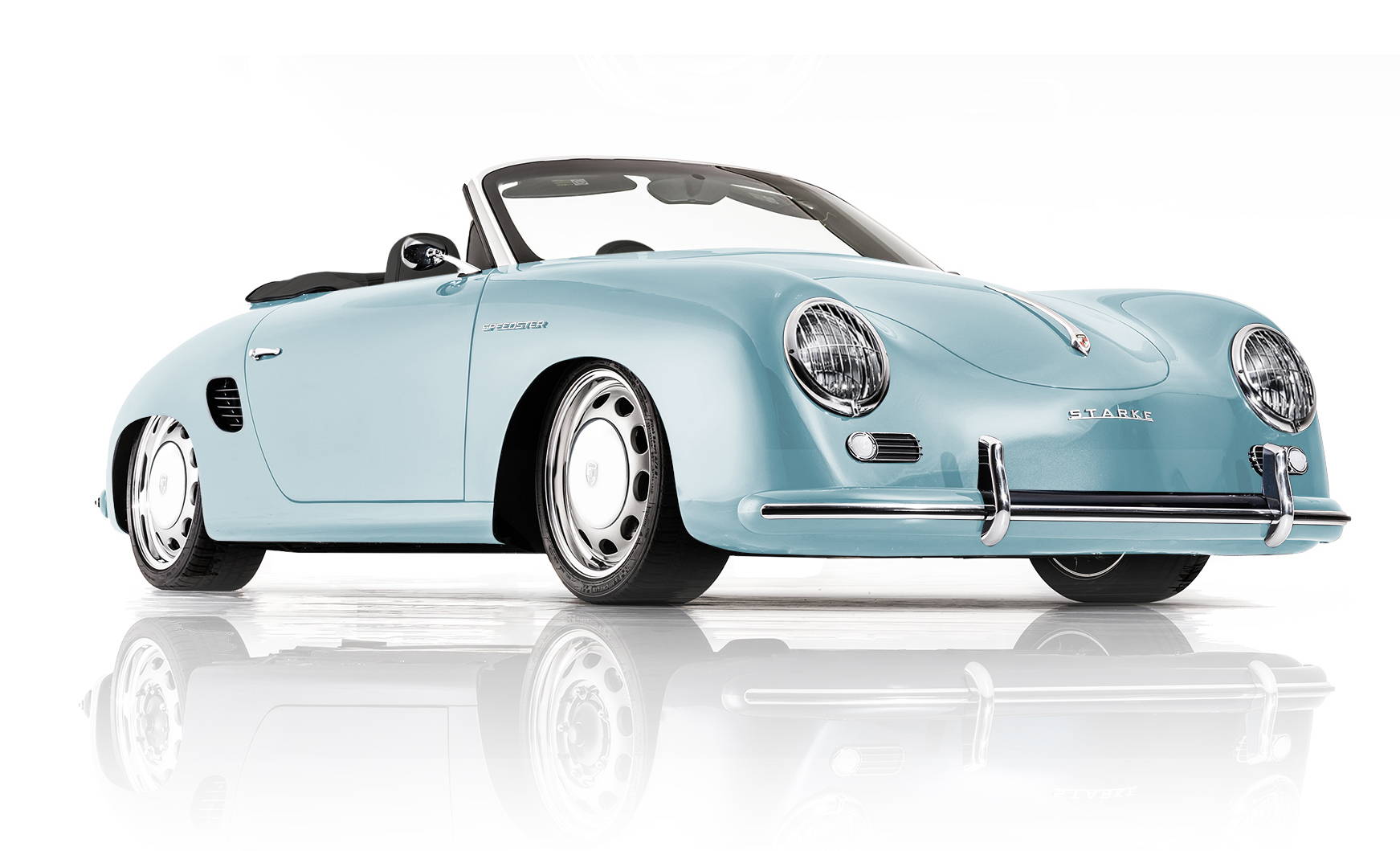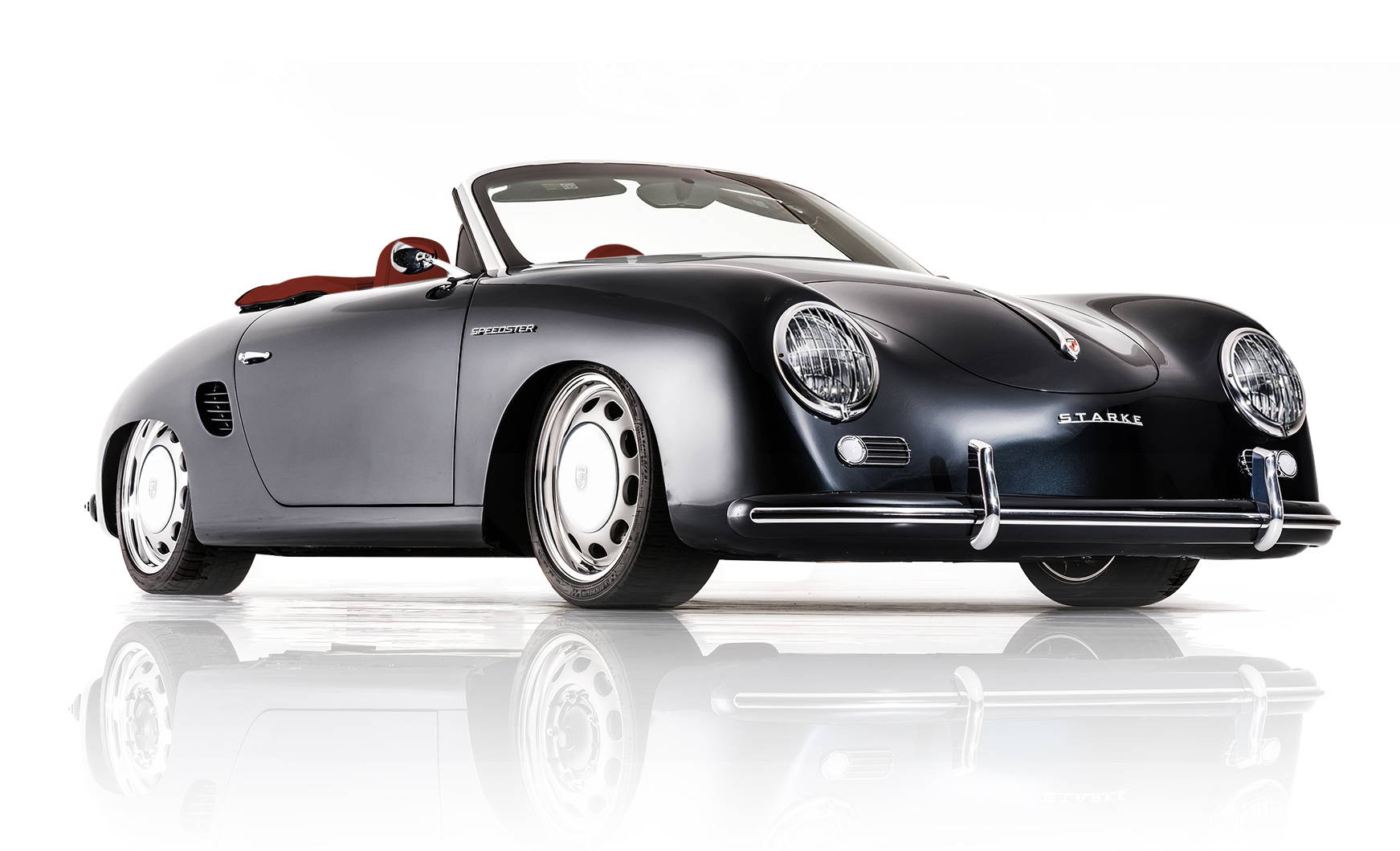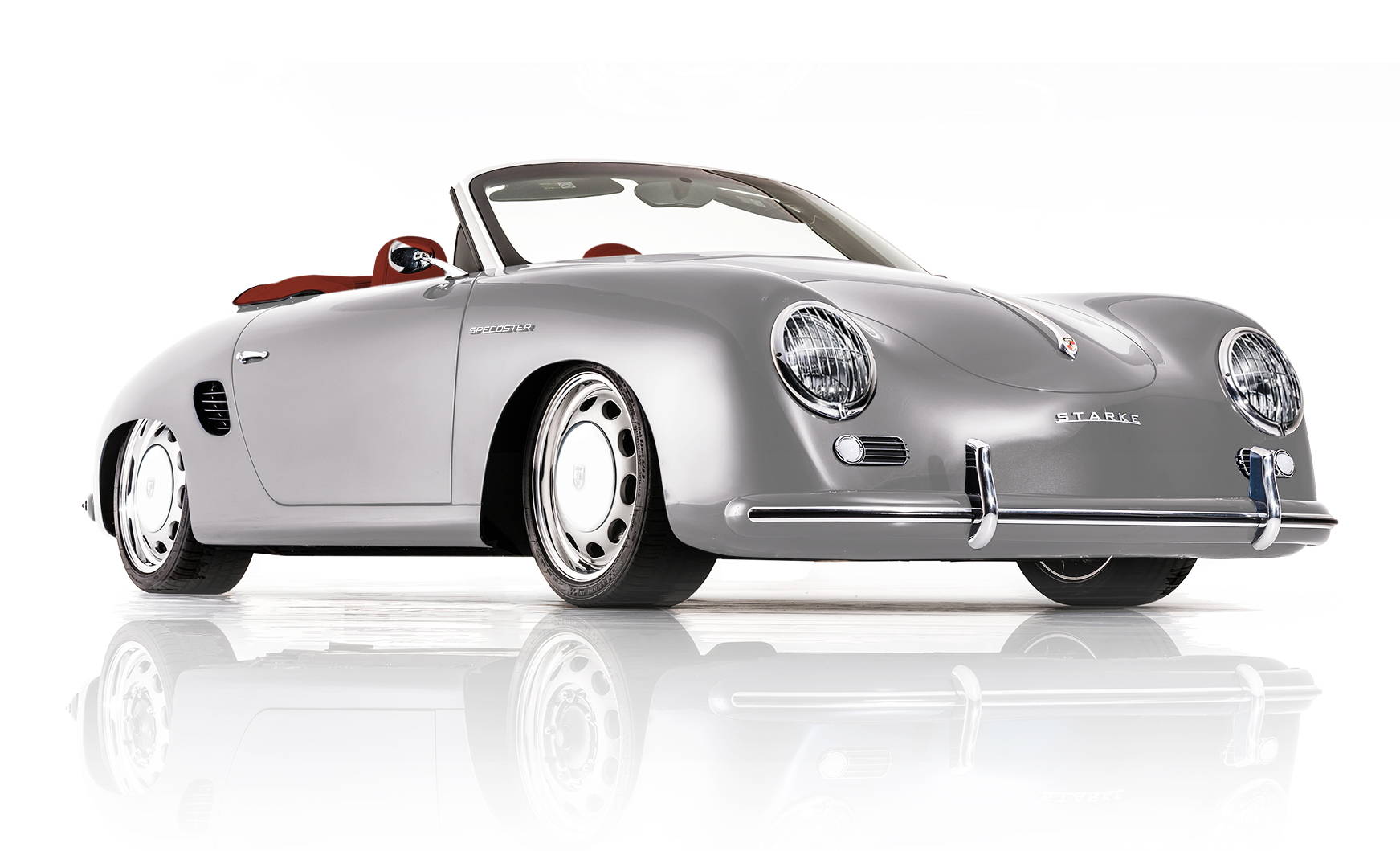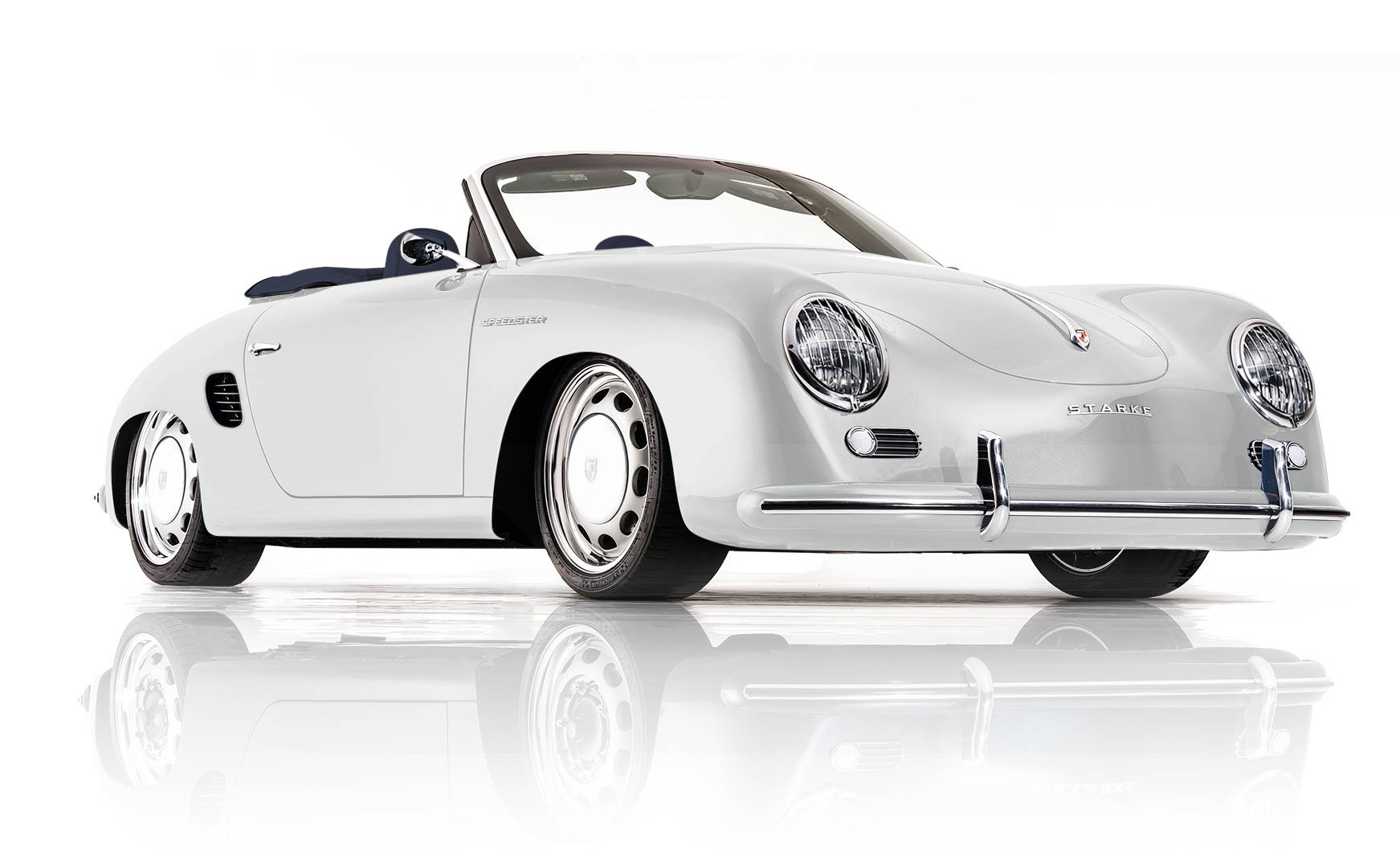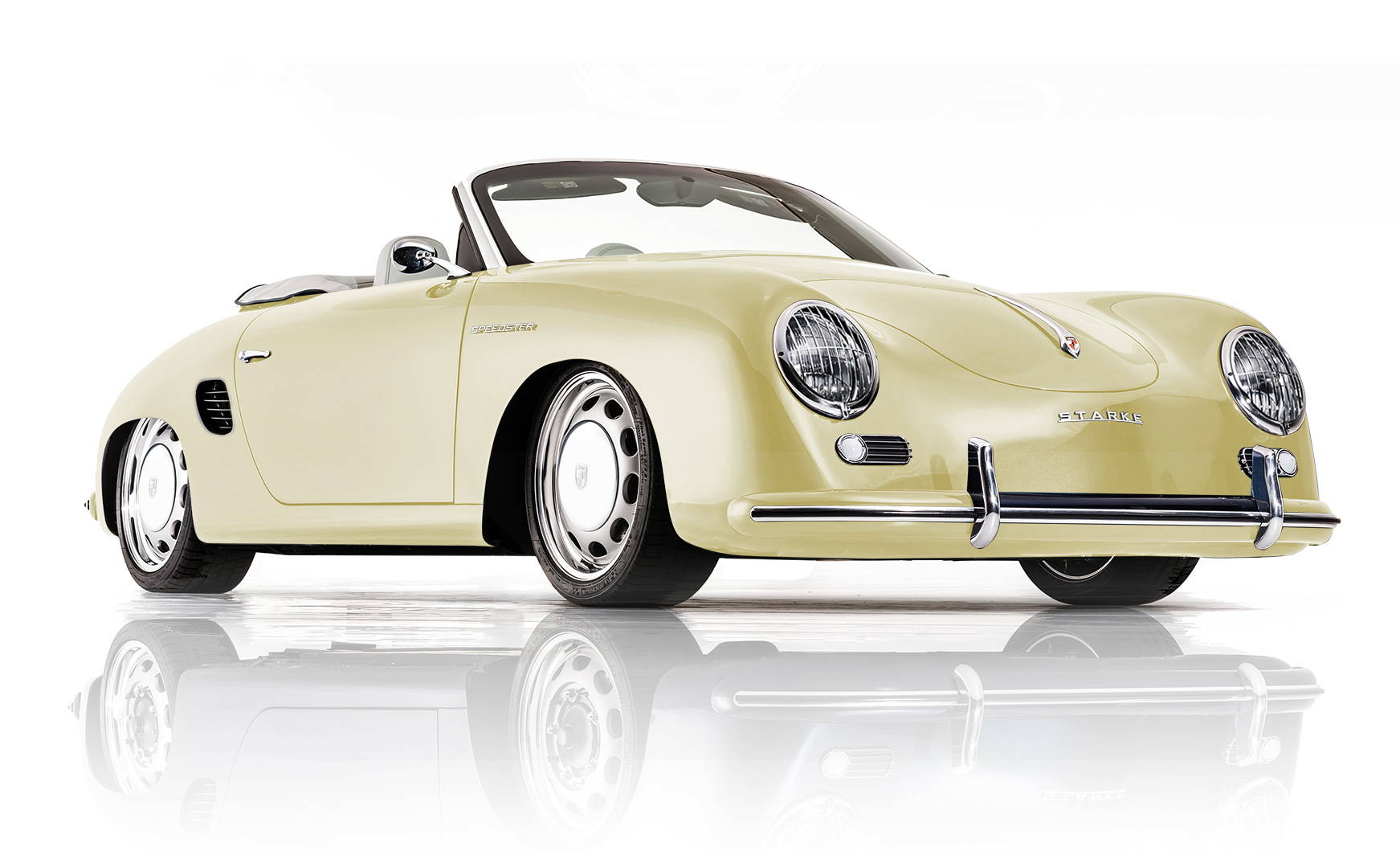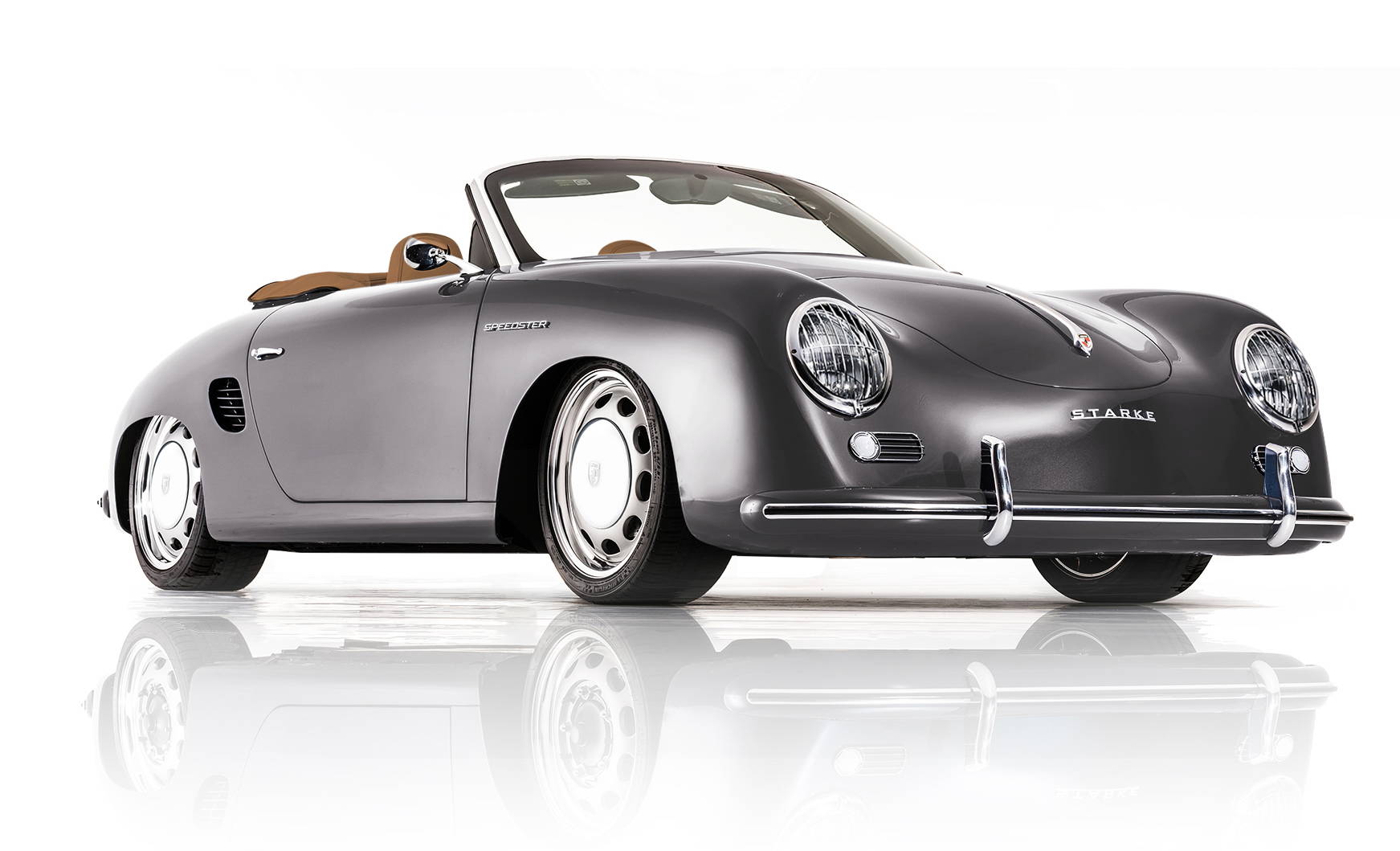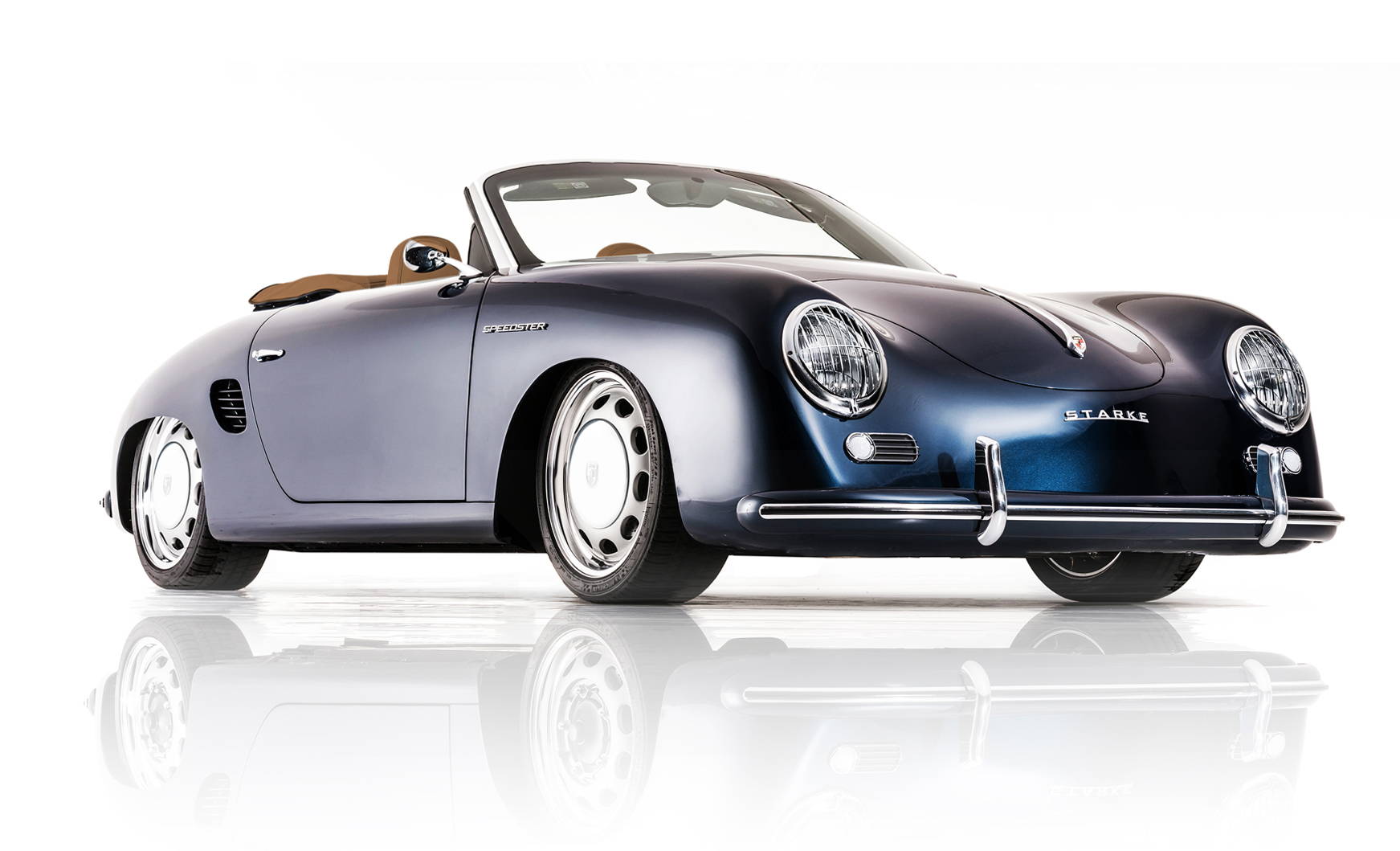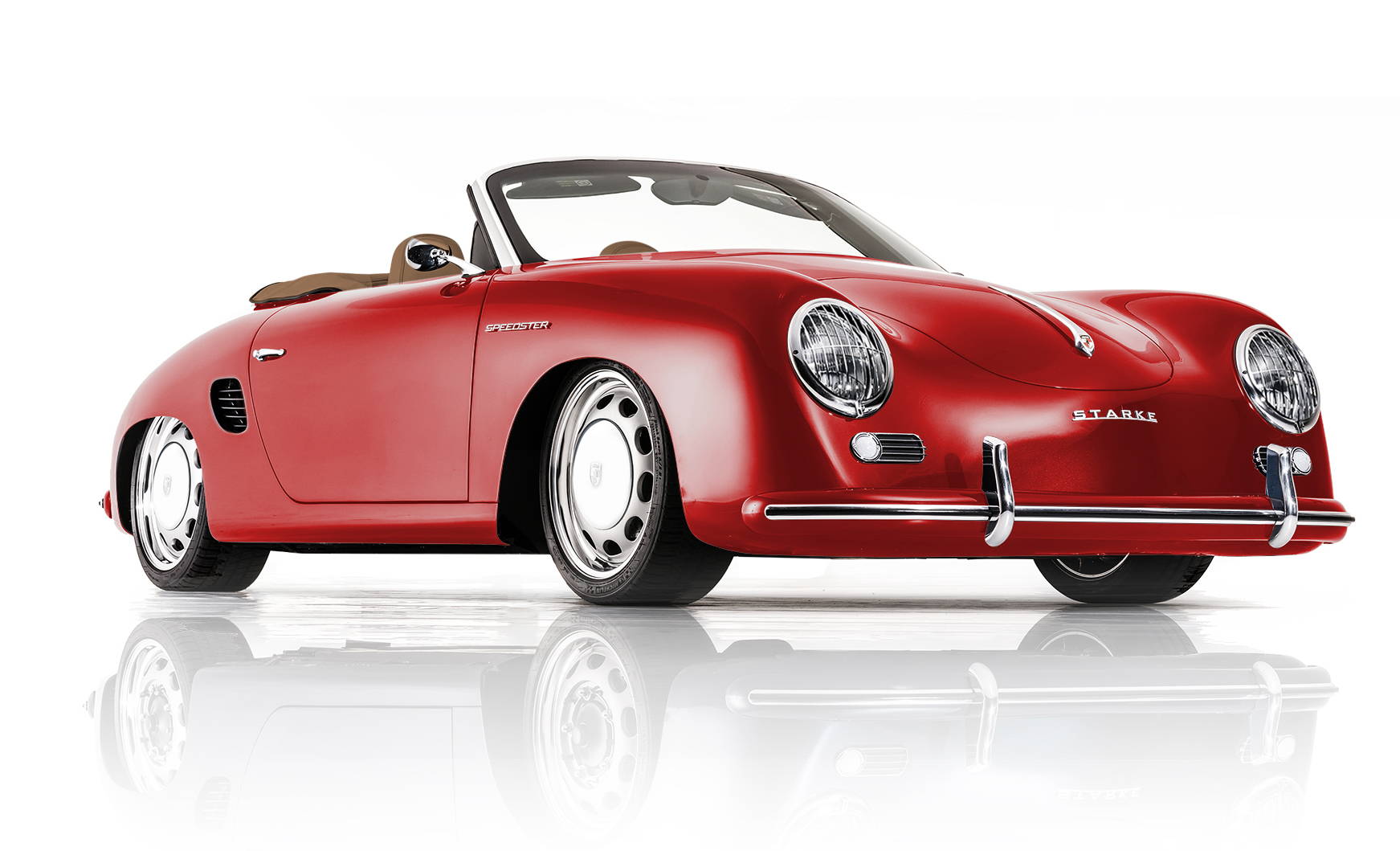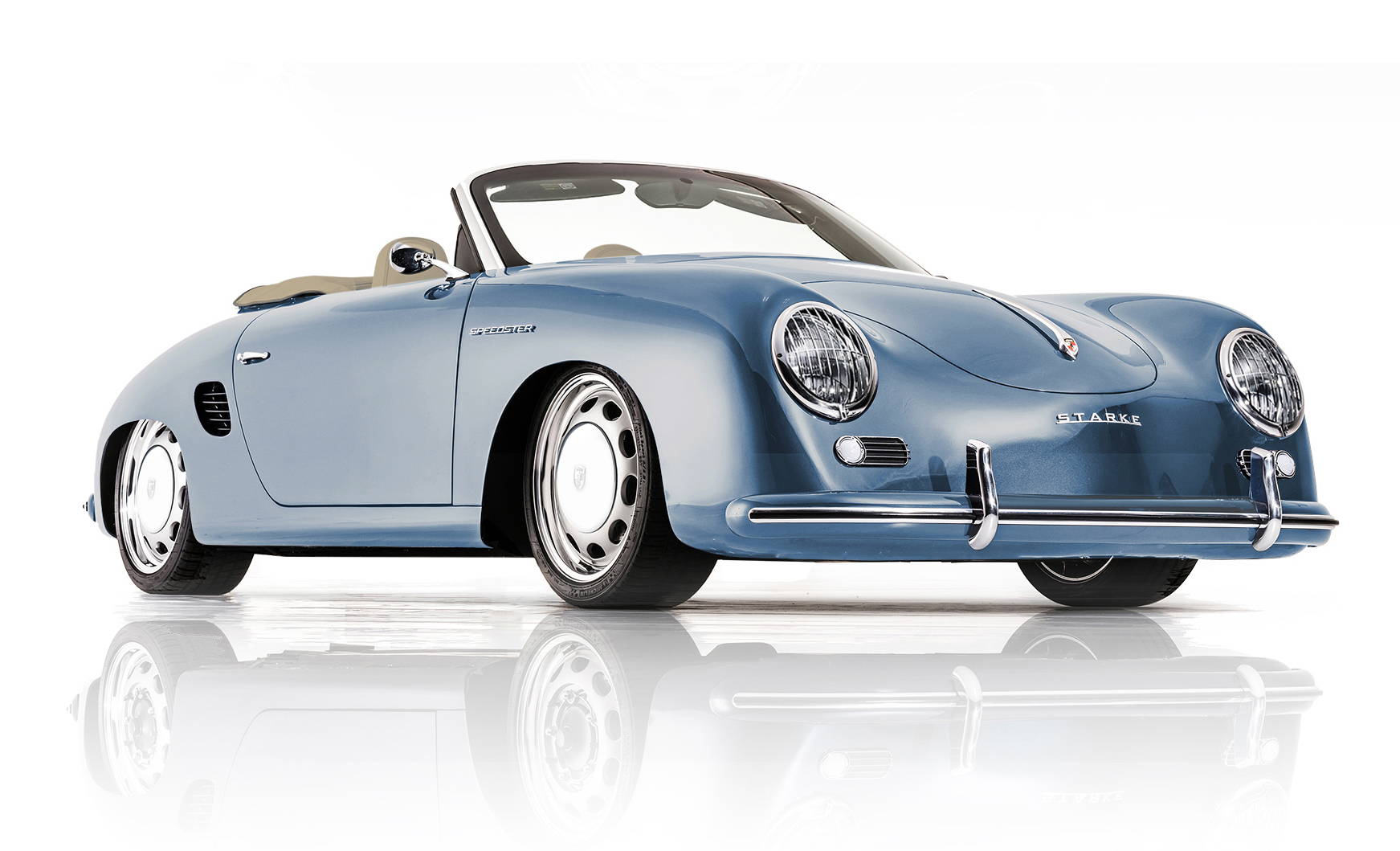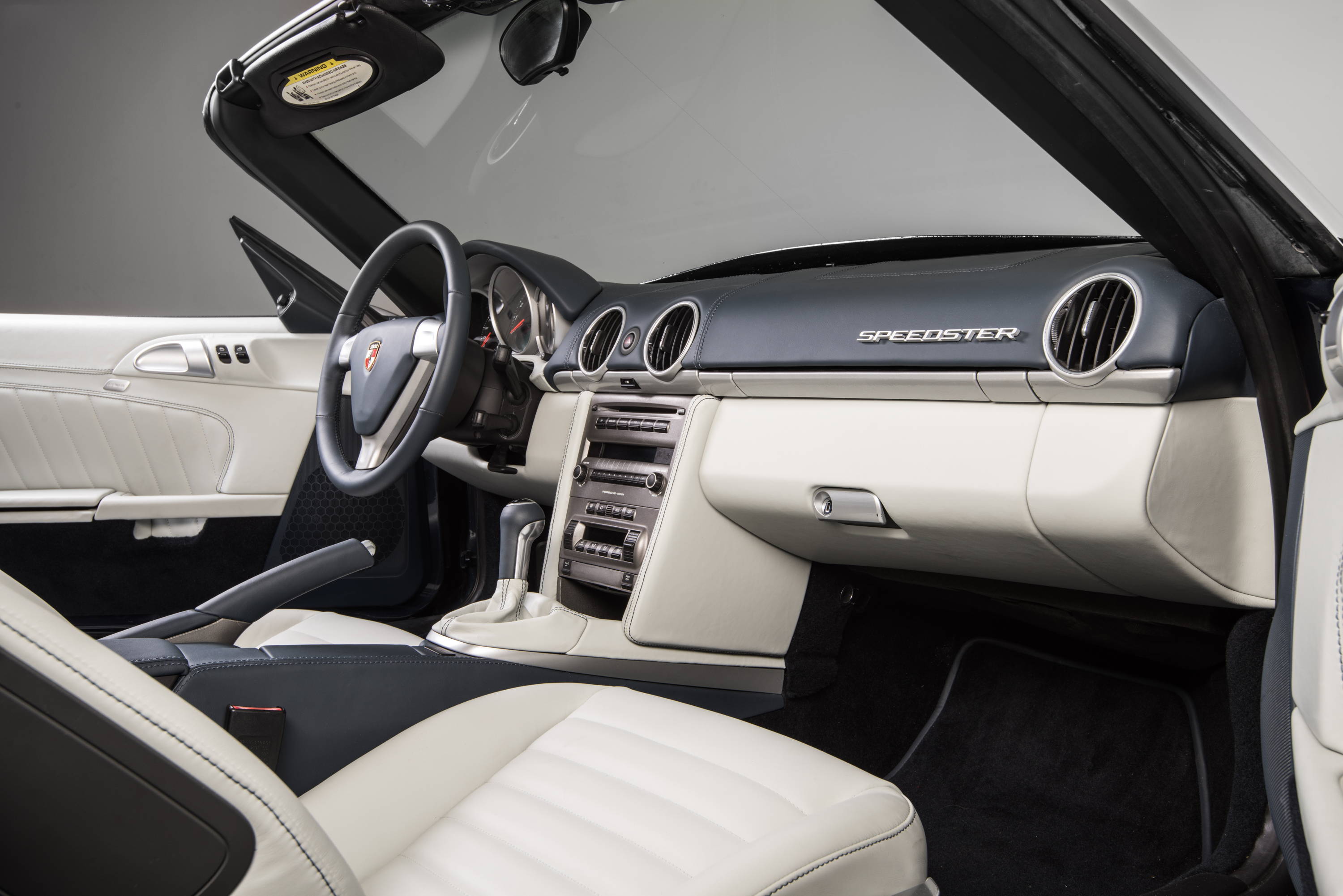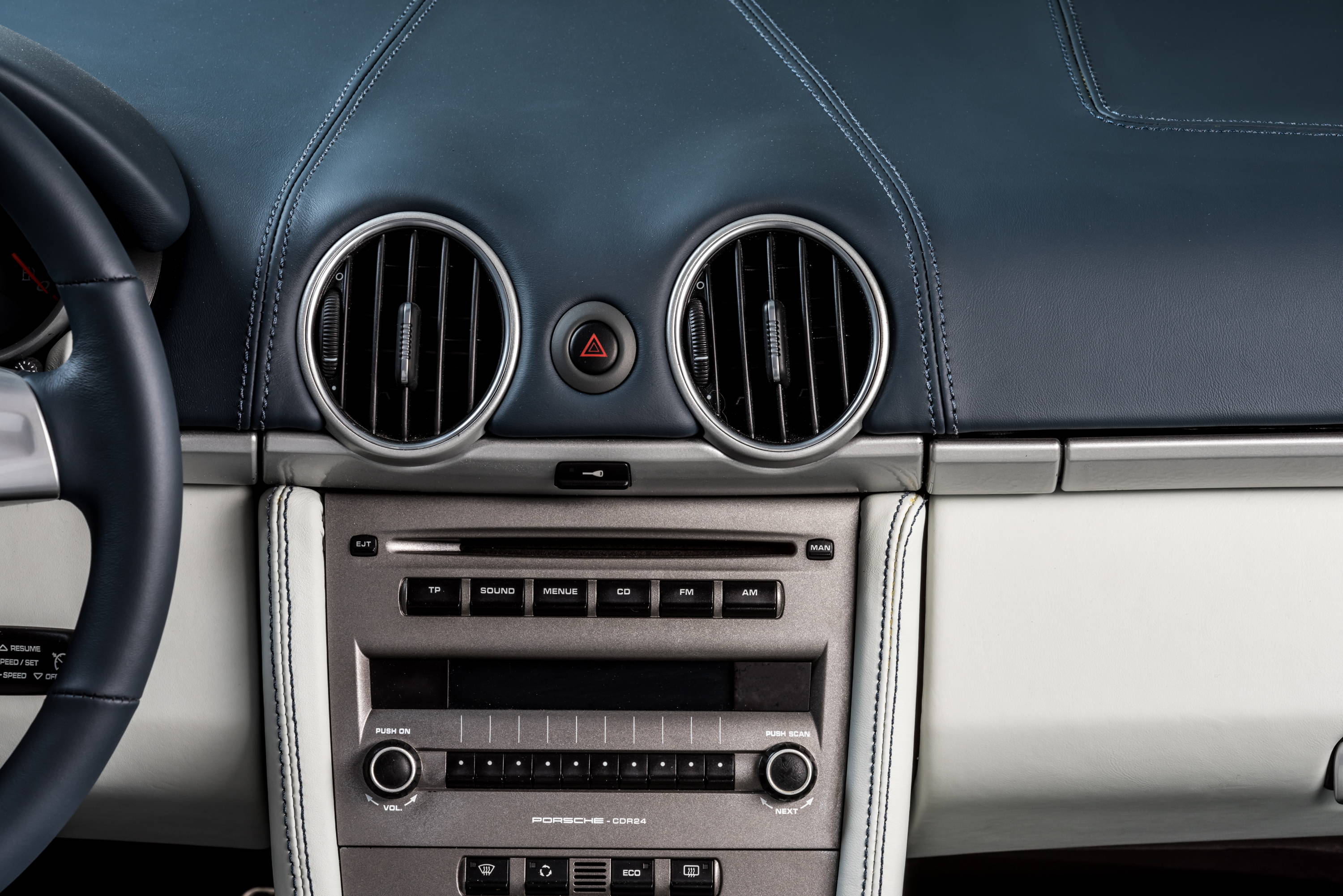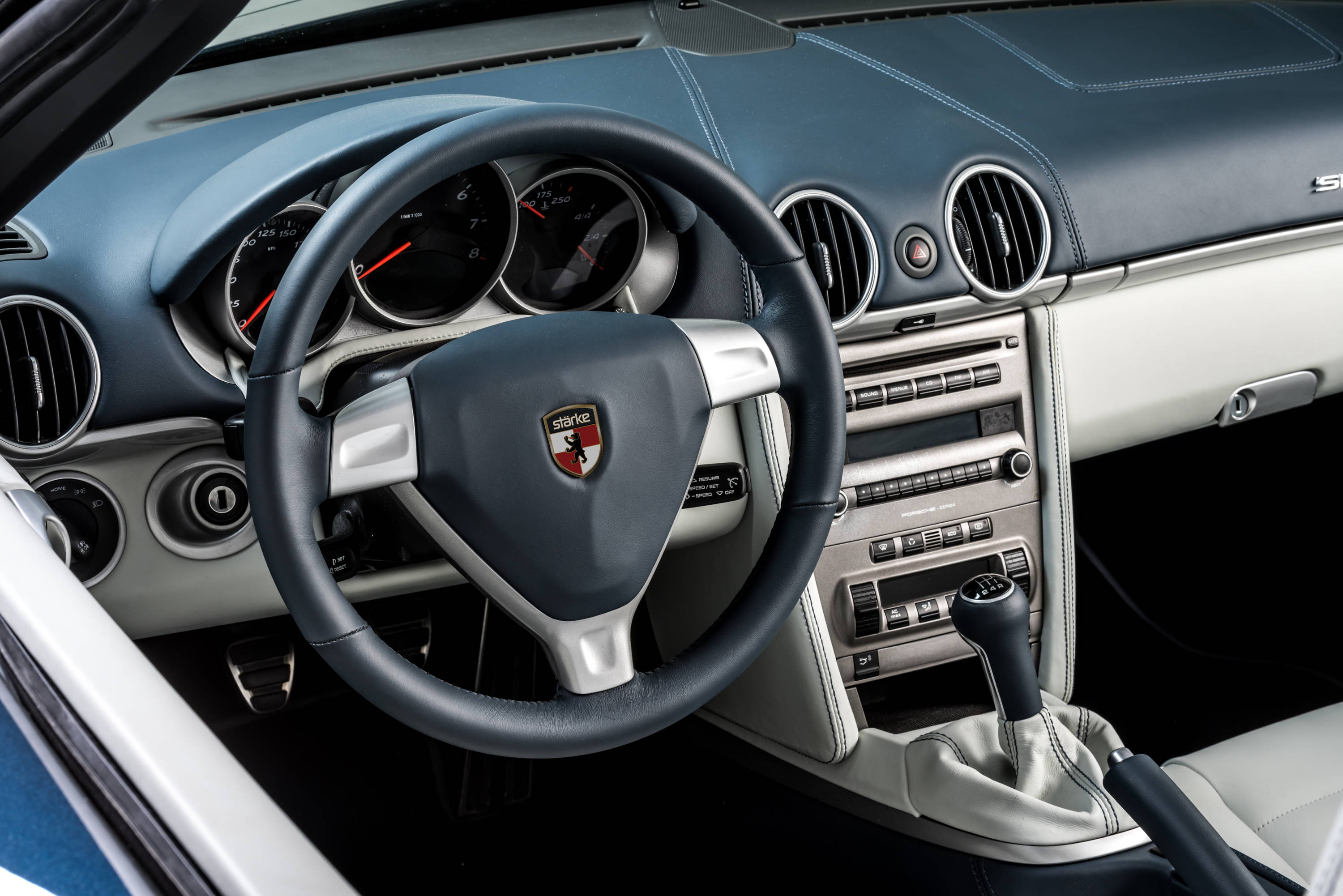 ---
Many people feel like they don't design cars like they used. We agree, which is exactly why we designed the Stärke Speedster. It's polarizing beauty and striking style will bring you back to the golden era of automobile design every time you grasp the wheel.
---
There's a number of way's to build something but there's only one way to do it right. At Stärke we sought out only those craftsman who are at the top of their trade to be a part of our team, many of whom have twenty plus years in perfecting their craft.
---
If you understand the Speedster and it's iconic legacy you're in a select group of very passionate people. The passion that we both share for this iconic design is what motivated us to perfect every detail of this modern masterpiece.
---
At Stärke, our team of career craftsman are dedicated to the highest quality standards. You'll notice our attention to detail in everything we do from our hand laid carbon fiber body panels to our hand polished, custom milled trim parts.
EXTERIOR FEATURES
• DONOR CAR INCLUDED - A $30K allowance is included in this price for us to source a 2009-2012 Porsche Boxster. "Boxster S" model or ultra low mileage example may cost more.
•COACHBUILT SPEEDSTER - Custom Coachbuilt carbon fiber & composite 457 Speedster body conversion. Includes clear coated, high gloss, carbon fiber underside of hood & rear decklid.
• 18" CUSTOM WHEELS - Custom CNC T6061 Aluminum 18" vintage inspired "wide five" style wheels with baby moon hubcap
• CUSTOM TRIM COMPONENTS - Custom fabricated & hand polished engine grills, headlight bezels & concours quality authentic Speedster trim parts
• STUNNING FINISH - Show car quality, two-stage BASF Diamond, state-of-the-art paint finish with meticulous cut and buff to mirror shine.
• PREMIUM EMBLEMS - Custom CNC T-6061 aluminum emblem package. Choose satin gold, high polish gold, satin aluminum or high polish chrome finish.
INTERIOR FEATURES
• CUSTOM FULL-LEATHER INTERIOR - Be-spoke, Ultra-premium, imported leather hyde custom interior. Includes handcrafted seats, door panels, dash, upper console, steering wheel, shifter & handbrake. Your choice of over 25 colors.
• PAINTED or LEATHER LOWER DASH - Composite lower dash panels painted to match exterior color. Light color leather interiors receive a contrasting leather lower dash panel.
• PREMIUM CARPET - Your choice of modern factory deep pile, plush carpet or vintage German Square Weave carpet. Your choice of over 12 colors.
• NEW CANVAS TOP - New convertible top covered in German A5 canvas with heat molded glass window. Your choice of over 15 colors.
• LEATHER & CARBON TRUNKS - Custom trimmed front & rear trunk compartments featuring a quilted leather panel inset on underside of hood & decklid. Gloss Carbon fiber around hood & decklid.